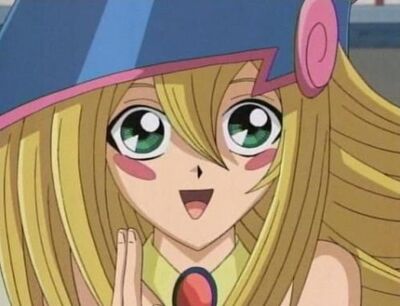 Dark Magician Girl is Fictional Character from Yugioh series. She usually duel Monster Card and Monster Spirit on some occasions. She wield various of spells to fight and help other

She's a Member of Ultimate Defender and has a crush on Ash Ketchum during their time.
In "Fusion of Two Warriors", She and others help the Majestic Guardian face Janemba and defeated it.
In Majestic Guardians movie "Bio-Broly", he along with Ultimate Defender and Majestic Guardians were invited by Demona to an island to face them by using Bio-men.