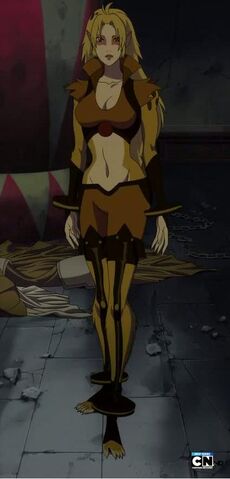 Cheetara is fictional Character in the remade of Thundercats. She
Cheetara is the older adopted sister of Terrence.
She was a once a member of the Thundercat, but she became a family member of Silva and Majestic Guardians.
In "Ultimate Weapon three parter', She and Jet the Hawk was about to become a Bio-Warrior, but once the HYDRA was defeated she and Jet was reunited with Terrence.