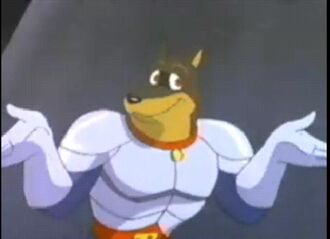 Blitz is fictional Characters from Road Rovers. He's a doberman from germany and he show no proper respect on others

Blitz is once member of Road Rovers, but he became a member of Ultimate Defender.
In Knights and Defenders, He was captured by Team Rocket along with ther other Ultimate Defender, but they were save by Majestic Guardians and Cyber Knights.